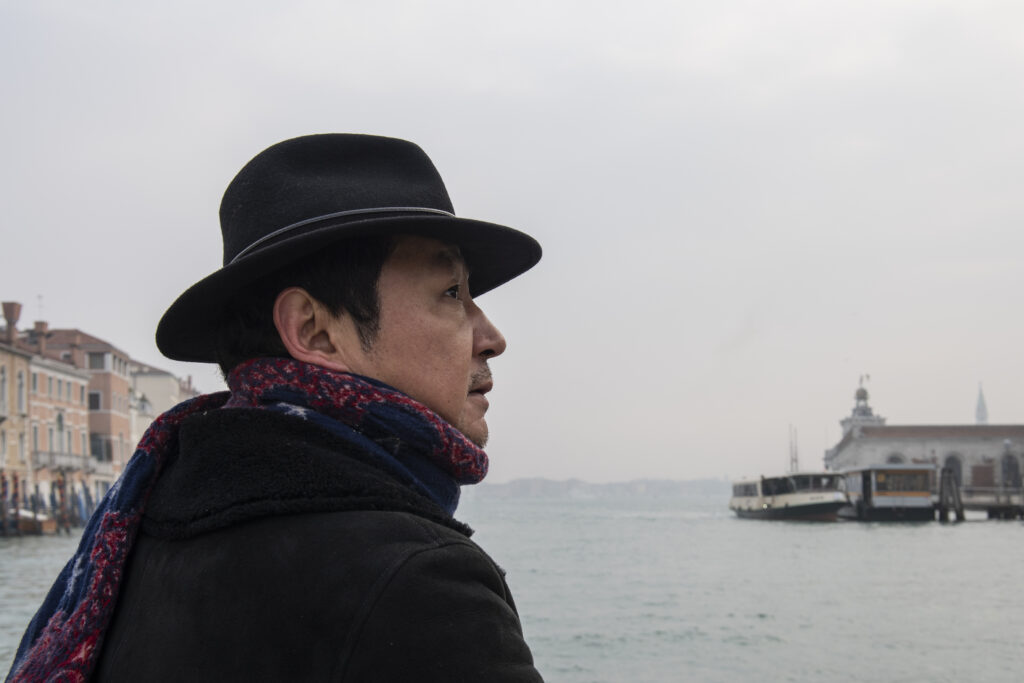 GAO BO
Born in 1964 in China's Szechuan Province, independent artist Gao Bo has lived in France and China since 1990. His training includes a 1983 diploma from the Fine Arts Institute of Sichuan in Chengdu, followed by a degree, in 1987, from the Fine Arts Institute at Tsinghua University in Beijing.
His oeuvre draws its inspiration primarily from his over thirty years of trips to Tibet as well as from Marcel Duchamp's theories of art and Chinese sage Lao Tzu's philosophy. In his work, using photography, mixed technique, installations and performance, Gao Bo explores issues of creation and destruction, of traces and disappearance, all in a constant experimental motion and a wealth of formal investigation.
Gao Bo's art has been exhibited and acquired by museums, institutions and private collections in China, France and other countries. Among them we recall here the Fukuoka Museum of Contemporary Art in Japan and the Maison Européenne de la Photographie in Paris. Other one-man exhibitions include those held at the Vu Gallery in Paris, the International Festival of Photography in Arles, and the Rockbund Art Museum in Shanghai. Bo's art has received numerous awards such as the Gold Medal of the Visa pour l'Image Festival of Photojournalism of Perpignan in 1989 and the German Unesco-Kommission Award in 1998. He was one of the founders of the International Photography Festival in Pingyao (China), an event which he co-directed from 2001 to 2005. During that period he devoted himself to the mission of protecting the cultural heritage in and around Pingyao and its province which resulted in that area being nominated for UNESCO world heritage recognition.
In 2003 Gao Bo began working as an architect, designing his own studio which he named BoArchi.
Gao Bo continues to live in France, the country he has elected to reside in 1990. In 2017-2018 he was invited to teach at the Fresnoy Studio National des Arts Contemporains. After spending some time at the Cité Internationale des Arts in Paris, he moved to Vernon in Normandy. The title of Chevalier de l'Ordre des Arts et des Lettres was conferred upon him in 2019.